For some time we have admired the works of NSW based, timber and steel artist, Adam Humphreys. When we approached Adam late last year about a showcase at the store, we were delighted by his enthusiastic response.  Specialising in equine and figurative sculpture, Adam uses mild steel and weld as well as bronze to create breathtaking small and large pieces.
Throughout May,  a selection of Adam's works will be on display including the two magnificent pieces pictured above. Adam's works are fast gaining traction globally appearing in public and private collections across the UK, Southern Africa, New Zealand and Australia.
With exhibitions around Australia,  Adam also accepts commissions at his discretion. His most recent include two huge kangaroos, made from sprung steel rods and weld and a large scale emu and kangaroo for Canberra's Government House created alongside the youth at BackTrack Youth Works. This is an event not to be missed with an exciting emerging sculptor.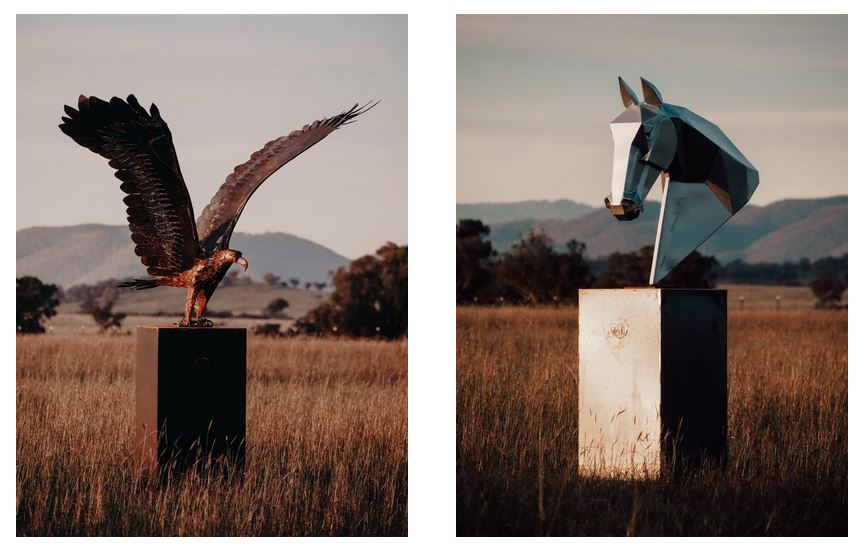 Meet the Artist
Sunday 30th April, 3-5pm
Join us for drinks and a memorable afternoon in the garden to meet Adam and personally view his exceptional works. The more the merrier! We look forward to seeing you there.