Mike Nicholls, born 1960 was an initial member of Roar Studios. His work practice covers painting, sculpture, drawing and printmaking.
Mike believes humanity is still tribal at heart. His art is an observation of the here and now, a heart-felt reflection upon his surrounds on a day to day basis.
Mike has slowly cultivated his practice; paring back and reducing it to an elemental visual vocabulary. He has developed a deeply personal and unique iconography, which speaks to us on a spiritual and primal level.
This exhibition is drawn from his personal collection, thematically based on the sea; it charters the ebb and flow of 18 years'
artistic development.
For all enquiries please phone the Merricks General Wine Store 03 5989 8088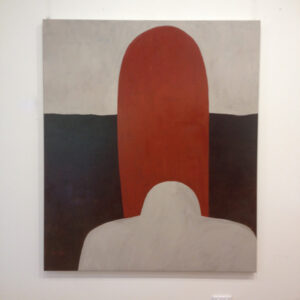 1. A New Day 160 x 125cm   $9,000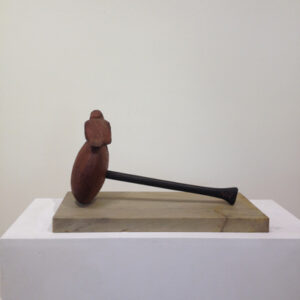 2. War & Peace 40 x 68  x 31cm  $6,000
3. Point King 152 x 152cm  $10,000
4. Sea Farers Totem 195 x 34 x 30cm   $12,000
5. Sentinel 40 x 235cm  $18,000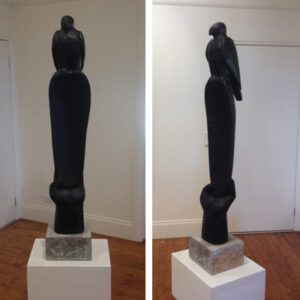 6. Sea Eagle Totem 173 x 34 x 28cm   $12,000
7. Left to Port 137 x 182cm  $11,000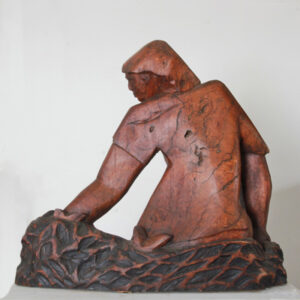 8. Bounty 104 x 108 x 34cm $17,000
9. Torres Tidal Flow 48 x 66cm edition of 3 (unframed $700) $1,000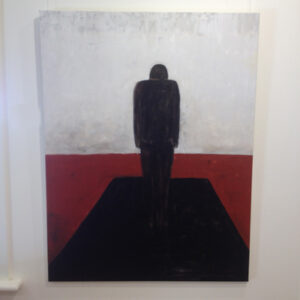 10. Sentinel Marker 135 x 100cm  $7,500
11. The Struggle with life 64 x 78cm x 43cm  $7,000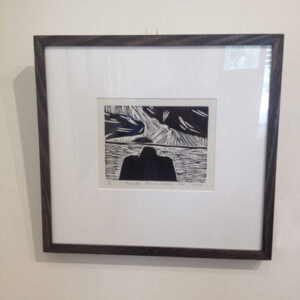 12. Sunset Torres Strait 43 x 45cm edition of 3 (unframed $600) $ 900
13. Water Flow Archer River 35 x 43cm  $ 600
14. Archer River Aurukun 41 x 49cm  $ 700
15. Flotsam 30 x 40cm  $1,450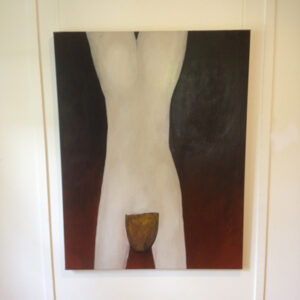 16. Diving Figure – Primitive Soul 130 x 100cm  $7,500
17. Sequel 95 x 70cm  $5,000
18. Watching the Horizon 1 48 x 38cm   $1,600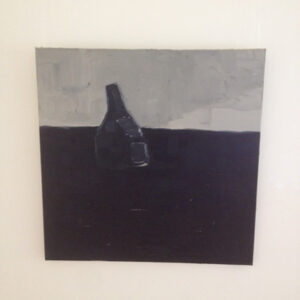 19. Floating  56 x 56cm  $3,000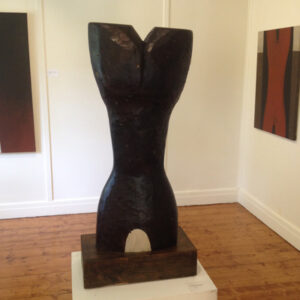 20. Black Diving Figure 110 x 50 x 26cm $8,200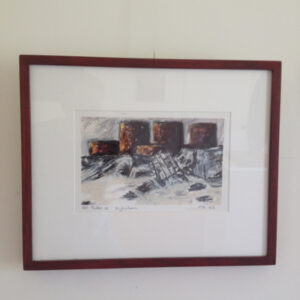 21. Oil Tanks Grytuiken 36 x 46cm  $1,400
22. Larsen Harbour 31 x 34cm $1,400
23. Slow Decay Stromness 46 x 34cm $1,200
24. Boulder & Snow Reflection Larsen Harbour  45 x 34cm  $1,200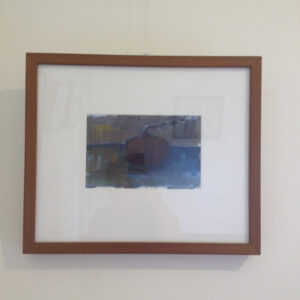 25. Storm Brewing 35 x 42 cm  $1,200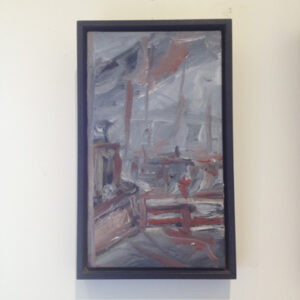 26. Hobsons Bay 44 x 27cm  $1,800
27. Pile Driver 49 x 27 cm    $1,700
28. The 4:30 36 x 31cm  $2,200
29. Down the Channel 40 x 61cm  $2,200
30. Ships Pass 85 x 59cm  $3,800
31. Coal Loading (Maribyrnong) 49 x 54 cm   $3,000
32. Mask / Shield 73 x 20 x 10cm  $3,200
33. Diving Figure 186 x 66 x 41cm $13,500
34. Soul Shield 220 x 44 x 53cm  $13,000
35. Diving Figures  245 x 50 x 40cm  $13,000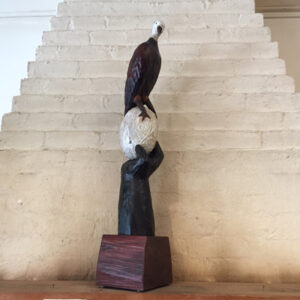 36. In Humanities Hand  98 x 20 x 20cm  $7,000